Top Design Elements to Avoid In Your Home…Especially if You're Trying To Sell
This foolproof security system.
This overenthusiastic sink.
This confused floor tile.
And this one

This brand-conscious house.
These drawers that forgot their life's purpose.
This driveway that will definitely absolutely kill you.
And this garage that you'll never get to enter.
This tilted window.
All of these quasi-unusable toilets.
Known in some circles as "BFF urinals."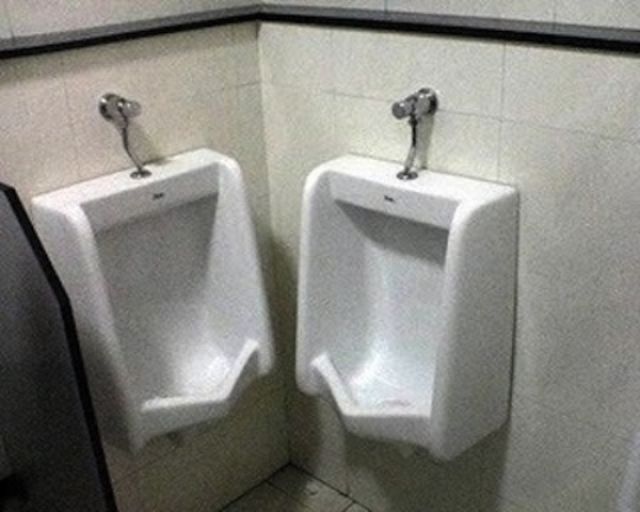 High Efficiency

That looks like a solid solution.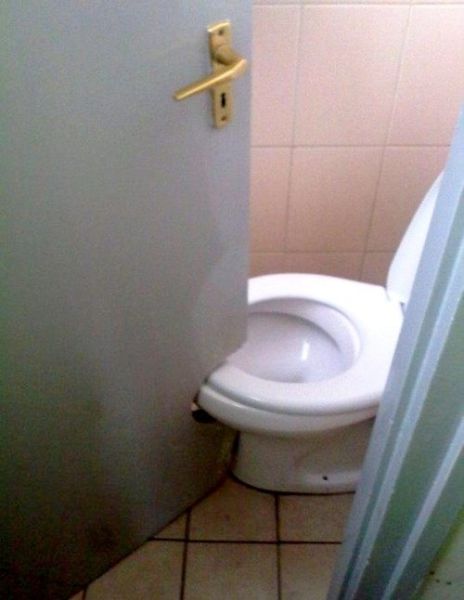 This unclosable door.
And this unopenable one.
This lofty perch.

This door that just wants to be a window.
This horror of horrors.